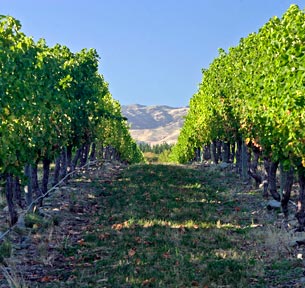 Paua is the Maori name given to a species of abalone that thrive exclusively along the temperate coastline of New Zealand.
Two species commonly exist in New Zealand waters; the 'Yellow Foot' which has a natural mother of pearl coloured shell and the larger more well known 'Black Foot' which has an iridescent blue and silver shell (shown in our banner). Paua are highly prized for both their shells and their delicate and distinctive flesh.
Like 'Paua', New Zealand grapes thrive in the cool climate conditions of the Southern Hemisphere producing wines with intense and appealing fruit characters. Sauvignon Blanc from the Marlborough region has become widely sought after around the world for its lively flavours and distinctive herbaceous aromas.